What is a Power Flush?
A Power Flush is a cleansing process aimed to remove the sludge and corrosion deposits from your system. Sludge is mostly rust that builds up on the inside of your central heating system.
Power Flushing is the most effective method of cleaning Central Heating and Underfloor Heating systems, as well as descaling heat exchangers in Boilers and Water Heaters. We will connect your system to our CF90 Quantum Powerflush Machine which has a capability of cleaning upto 40 radiators in a 3 storey building. This machine has a powerful pump which circulates cleaning chemicals in water around your heating system at a high velocity. A combination of speed and solution (chemical to water) loosens hardened sludge in pipework, radiators, boiler, and ancillary equipment. The strong flow of water creates turbulence within the system, maximising movement of corrosive particles. Once the Power Flush has run through a number of  cycles we dump the old water, clean the filter, replenish fresh water, then on the final flush add inhibitor to keep your system protected against corrosion.
This is what a power flush does to your radiator

Why do you need a Power Flush?
Over time, your radiators rust internally and breakdown to sludge. This sludge then moves around the system, entering the boiler, pump and other components. The build-up of sludge causes all sorts of problems within your Heating System, from cold spots to pinhole leaks to premature component failure and in extreme cases severe blockages.
You may notice the following symptoms:
Cold spots on your radiators
Pinholes in pipework, radiator, other components
Radiators not getting hot quick enough
Your home takes long to warm up
Noises from you boiler, radiators or pipes
As well as mechanical problems, sludge build-up can affect the efficiency of your boiler and heating system, meaning you're using more fuel but getting less heat!
When it comes to fitting a new high efficiency condensing boiler to an old system, it is advisable to power flush the complete system, thus minimising the risk of premature boiler and/or component failure.
What can you expect from us?
Specialists in Power Flush trained by Kamco
We use Kamco chemicals and equipment
All our engineers are insured
Precautions – waterproof dust sheets just incase
We will leave your home clean & tidy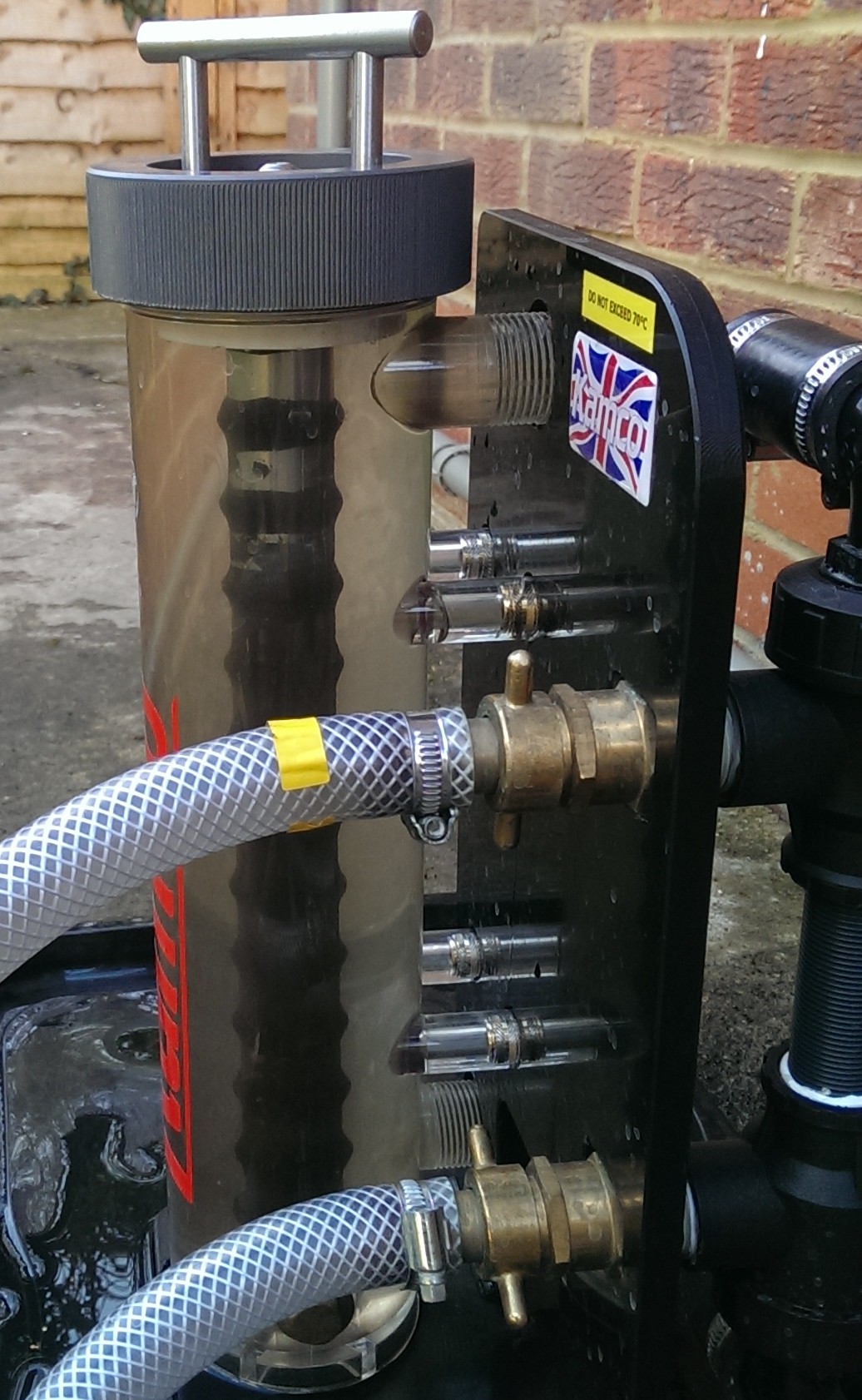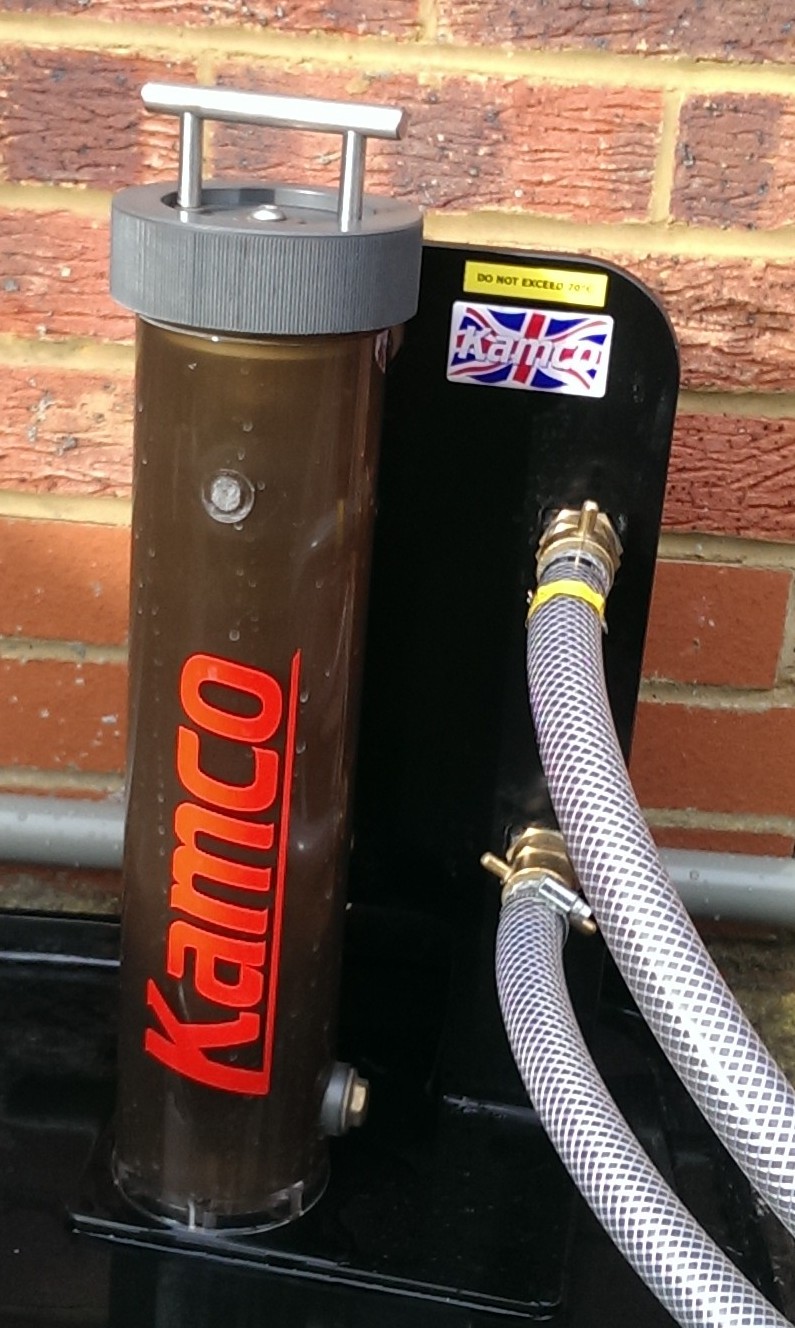 The picture on the left is typical of what we find when cleaning a heating system. The dirty water you see is the result of flushing just one radiator which was found to have blockages. The chemicals dissolved the sludge which caused the blockages, the flush forced the sludge to move. The result of the cleanse can clearly be seen in the picture on the right, the quality of water has dramatically improved. The dark rings around the magnet are magnetic particles of sludge mobilised during power flush.
How do we get results?  



By using our Thermal Imaging Camera before the power flush, we are able to trace pipework to blockages and problems in heating systems. The Thermal Imaging Camera localises problem areas, so that we can concentrate our efforts to those areas during the power flush. Compared to others, our Thermal Imaging Camera makes our power flush more effective and efficient in cleaning your heating system.